Well look at that! It's time for our weekly round up of all those lovely dresses that receive the highly coveted She and Hem Double Thumbs Up seal of approval.
First up is this darling dress from Chicwish! It combines so many of my favourite things!  I'm always a sucker for a Peter Pan collar, it's got a fab floral retro print and it's all lacy and lovely.  Oh so pretty.
I'm not sure how I stumbled upon this little beauty from Original Penguin, as I don't believe I have ever frequented their website before, but by Jove I'm glad I did as it's just marvellous. It is a lovely cut and colour, with a beautiful Parisian print. We have established in the past that I am not one to put up with a faffy back situation and, although this dress does fall under that curse, it looks as though you could still wear your underwear! No risk of people copping  an Eiffel there etc.
This floaty floral effort from ASOS has been featured in Vogue no less. It really is a joy to behold with its floral print and lovely full skirt. I'm thinking garden parties, Pimms, a light summer breeze and perhaps some skipping. All this could be achieved whilst wearing this dress. Lovely stuff.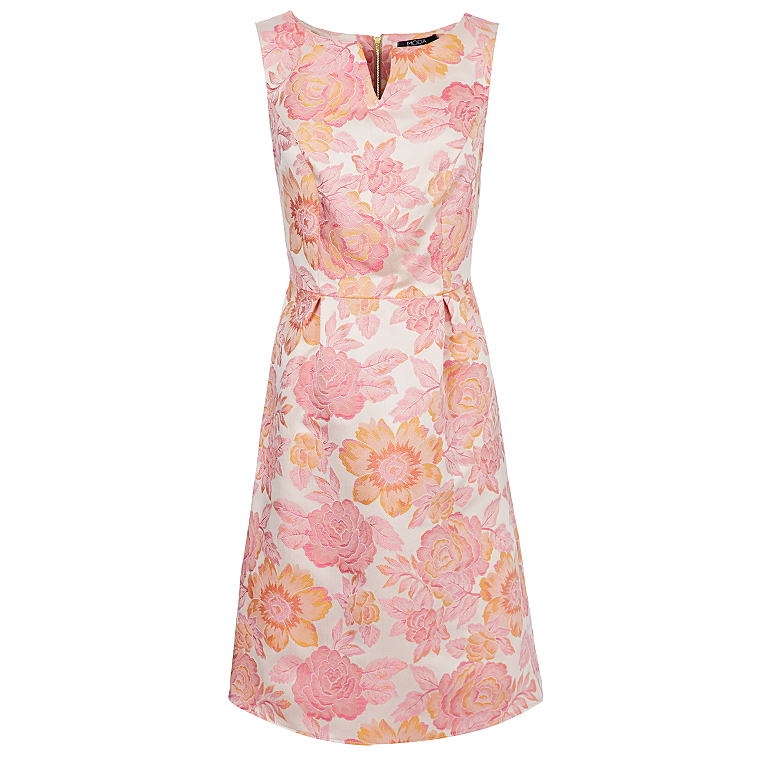 Oh George, you sure do come up trumps sometimes. This 1950's inspired dress is practically screaming "HEY YOU, YES YOU, THROW A MAD MEN PARTY AND LOOK ALL AMAZING IN IS THIS FOR £20". Or you could just wear it to stroll around town in, the choice is yours.
Cornflower blue is a beautiful colour. Sleeves are a beautiful thing.. Therefore this dress from Topshop is already on its way to becoming a wardrobe staple. I just wish it was a tiny bit longer as then I could wear it to work.  I guess you can't have everything.
MASSIVE BOW KLAXON. What a super cute dress from Hedonia. The print is gorgeous and I love the puff ball skirt. I can already hear you shouting "BUT WHAT ABOUT THE UNDERWEAR SITUATION??" and I don't have an answer for you. I'm too busy staring at the bow.
It would appear that embroidery is set to be a big trend this summer, if you're into that sort of thing. I'm in favour of anything that means flouncing around in something this pretty. The bad news is that this stunning Miss Selfridge dress has sold out online! I'm crossing my fingers that it will return but if you can't wait there is a handy tool on the website to see if it's available in a store near you. The good news is that whilst I was frantically trying to find the link to this dress, I discovered that this little stunner from last week's Double Thumbs Dresses post is now in the sale. Praise be!
That's it for this week! Apologies for the fact that most of these dresses aren't bank balance friendly. Which is your pick of the bunch? Not that I am in any way going to decide which one to invest in based on your comments. No siree Bob.
Jx